In the first stage, backlinks are defined and the reasons website owners and online companies should care about them are discussed. This section also addresses the various backlink types and their functioning. Beginners may lay the groundwork for a fruitful backlink strategy by comprehending how backlinks affect website ranking and search engine optimization. With this information, beginners can move on to the following section and learn how to create excellent backlinks that will raise their website's exposure and traffic.
How to Build Backlinks
Creating quality content
Creating informative and engaging content is one of the best ways to get backlinks naturally. Make sure that your content is informative, timely, and well-written if you want people to relate to it.
Guest Blogging
Make a guest post writing offer on other blogs or websites in your industry. To enhance traffic and the prominence of your website in search engine results, incorporate a link to it within the post.
Broken Link Building
Look for broken links on other websites and offer to replace them with links to your content. Both parties stand to gain from this since you receive a backlink and the website owner receives a fixed link.
Resource Page Link Building
Make a list of useful reference pages for your industry, then contact the website owners to ask for a link to your content.
Skyscraper Technique
Content that is currently performing well in your industry should be improved. Ask those who linked to the original post to link to your updated content by getting in touch with them.
Best Practices for Building Backlinks
High-quality backlink creation could be challenging, but by following best practices, you can develop a robust backlink profile that will improve your website's search engine ranking and drive more visitors to it. Here are some suggestions for building excellent backlinks:
Focus on quality over quantity
Rather than attempting to create as many backlinks as you can, concentrate on creating high-quality backlinks from reliable sites. High domain authority, pertinent content, and a natural link profile are characteristics of websites that produce quality backlinks.
Use a variety of anchor text
Use different anchor texts for each of your backlinks to avoid appearing spammy to search engines. Use a range of pertinent words and phrases as anchor text instead to give your backlink profile a more genuine appearance.
Build relationships with reputable websites
Build ties with other websites in your niche by connecting with them. By doing this, you can build a natural link profile and acquire backlinks from reliable websites.
Create high-quality content
High-quality content is more likely to be shared and linked to by other websites. Create unique, informative, and engaging content that will attract backlinks naturally.
Avoid buying backlinks
It is against search engine recommendations to purchase backlinks, and doing so can hurt your website's SEO performance. Instead, concentrate on developing relationships and creating high-quality content to gain backlinks automatically.
Tools for Building Backlinks
Software programs or internet resources that can assist you with several facets of the backlink development process. These tools can help you research potential link opportunities, track your existing backlinks, and optimize your content for better results. Here is some examples of tools for link building with explanation::
Ahrefs is a well-known SEO tool with a variety of capabilities, such as a backlink analysis tool, link prospecting tools, and link development tools. Ahrefs may assist you in tracking your backlink profile, finding high-quality link opportunities, and keeping an eye on your rivals.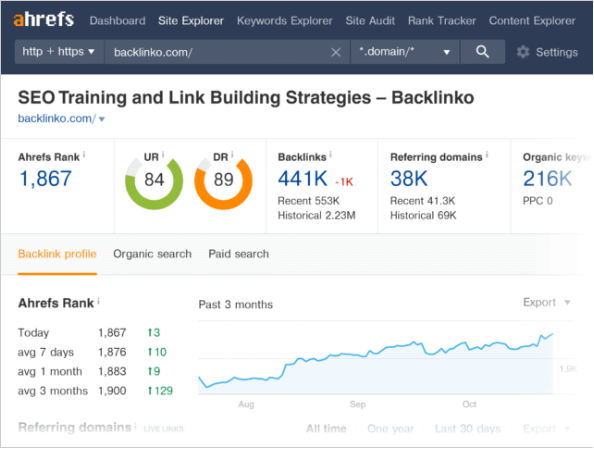 Linkody is a user-friendly backlink tracker and also one of the most affordable link-building tools. Despite that, it has a decent link index.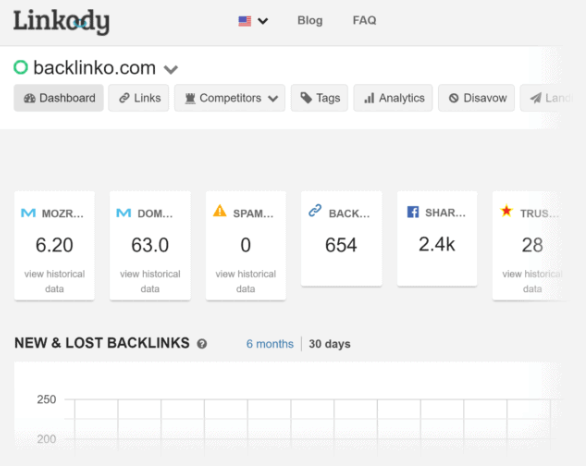 Using NinjaOutreach, you can manage your outreach campaigns, find influencers in your niche, and create high-quality links to your website. But because NinjaOutreach is designed for link builders, you can get granular with SEO metrics too. Specifically, you can sort results by Domain Authority, Page Authority and number of backlinks.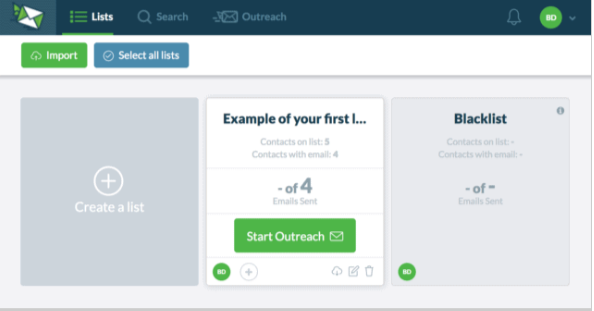 SEMrush is a well-known and complete set of digital marketing tools utilized by companies and marketers across the globe. It provides a wide range of tools and services, such as backlink analysis, site auditing, and keyword research. You may improve your internet presence, optimize your marketing tactics, and increase traffic to your website with the help of SEMrush.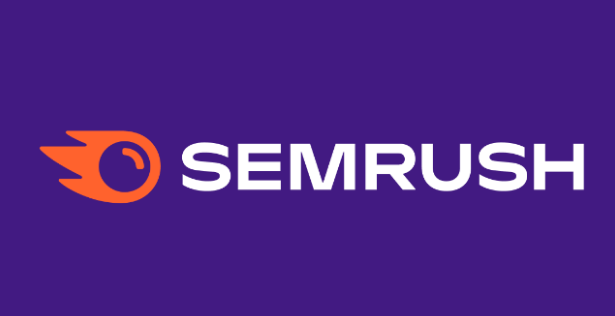 Conclusion
Creating backlinks is an essential part of any successful SEO strategy. By acquiring high-quality backlinks, you can improve your website's search engine rankings and expand your online exposure. Always remember to focus on providing high-quality content that deserves links and to expand your portfolio of backlinks by using a variety of techniques. It's also critical to avoid spammy tactics and regularly check your backlinks in order to keep them valuable and relevant. With the correct tools and techniques, anyone can achieve success online and create a strong backlink profile. By following the suggested strategies outlined in this post, you may start building high-quality backlinks and improve your website.