Posted on February 23, 2023
Why Do Link Building?
Link building (done by personal or Link Building Services) is an essential component of improving your website's performance and online presence. It helps increase your page and domain authority, which plays a significant role in influencing search engine rankings. By leveraging high-quality links, you can reach your target audience at critical stages of the customer journey, boosting your brand's voice and visibility in search results.
It's no secret that backlinks from high authority domains are crucial to securing the edge in organic search. They not only increase your website's authority and rankings but also help more prospects discover your products and services. With our link building services, you can actively seek out valuable backlinks that will grow your digital presence, increase traffic, and help you compete in search results.
We'll develop a custom link building strategy based on your goals, using proven tactics that drive results for your business. Our approach will help you benefit from increased website traffic, improved keyword rankings, and better domain authority. By establishing authority and credibility in your field, you'll be able to attract more customers and grow your revenue.
What is A Quality Backlink in Link Building Services?
Looking for ways to boost your website's traffic and credibility? Look no further than quality backlinks. A quality backlink is a link from a trustworthy website in your industry, and it can make all the difference in your search rankings and online presence.
However, not all backlinks are created equal. Beware of manipulative tactics that promise hundreds of low-quality backlinks, as they can actually hurt your rankings and credibility. Instead, focus on organic outreach to high-authority, relevant websites that can truly benefit your business.
That's where our white-hat link building services come in. We take a manual approach to building quality backlinks that prioritize your business goals and target audience. By working with reputable websites in your industry, we can help you establish your authority and drive meaningful results for your business.
So if you're looking to take your website to the next level, don't settle for anything less than quality backlinks from trustworthy sources. Let us help you build a link profile you can be proud of, and watch your online presence soar.
Effective Link Building Strategies to Boost Your Website's Authority
Are you looking for ways to increase your website's authority and visibility in search engines? Look no further than link building. Building high-quality backlinks to your site is a key component of any successful SEO campaign. In this article, we'll explore several effective link building strategies that can help you improve your website's search performance and establish your brand as an authority in your niche.
Guest Post Link Building
Guest post link building is a tried-and-true method for reaching a wider audience and building high-quality backlinks to your website. By publishing articles on industry-relevant websites, you can gain exposure to a new audience and establish your brand as an authority in your niche. These articles will contain backlinks to assets on your website, which can improve your site's search engine rankings and drive more traffic to your site.
Unlinked Mention Link Building
If your brand is already being mentioned on the web, unlinked mention link building can be a great way to leverage existing link opportunities. By identifying unlinked brand mentions and reaching out to publishers to request backlinks, you can rapidly build your backlink portfolio and improve your brand equity. This technique is particularly effective for brands with an established presence in their niche.
Resource Link Building
Resource link building is an outstanding strategy for enhancing your website's visibility on search engines and establishing yourself as a reputable authority in your industry. This approach involves creating valuable long-form content and on-site assets and promoting them on resource pages through manual outreach.
To implement this strategy, start by identifying linkable assets on your site and developing new ones if needed. Then, reach out to webmasters of resource pages, and showcase your high-quality content, emphasizing how it can add value to their page.
Resource link building may seem challenging at first, but the results are worth the effort. By securing links from reputable resource pages, you can drive more traffic to your site, increase your search engine rankings, and improve your brand's credibility.
Broken Link Building
Broken link building is a powerful and effective strategy for building relationships with influential publishers and earning a prominent position in your industry. This approach involves identifying broken links on publisher websites and linking them to relevant content on your own site, providing publishers with valuable and trustworthy resources, and earning valuable backlinks in return.
Not only does broken link building improve user experience by providing credible and up-to-date resources, but it also enhances your online visibility and credibility. By demonstrating your expertise and authority in your field through valuable content, you can establish strong relationships with key players in your industry, boosting your reputation and increasing your online reach.
So if you're looking for a way to enhance your online presence and establish yourself as a thought leader in your industry, broken link building is the perfect strategy for you. With its proven effectiveness and ability to provide valuable resources to publishers and readers alike, you can take your online presence to new heights and achieve your goals with confidence.
Outreach Link Building
If you already have a well-developed backlink portfolio, outreach link building can help you nurture your existing connections to earn more quality links to your domain. By leveraging your existing connections with publishers and building influential relationships, you can improve your search performance and establish your brand as an authority in your niche.
Link Building Services from Our Company
Guest Post Link Building Services
At Stalinks, we offer a of SEO link building services that are tailored to your unique needs. Our flexible packages are designed to skyrocket your rankings, boost your traffic, and establish your brand's credibility in the online world.
One of our standout services is guest posting link building. This content-focused technique secures high-quality backlinks to your website from relevant sites through editorial placements. Not only does it have impressive off-page SEO benefits, but it also enhances your brand's expertise, authority, and trustworthiness.
We take a fully manual approach to guest post link building, crafting custom outreach strategies and creating original content written by our team. Our tailored approach ensures that your brand's message is conveyed with authenticity and creativity, resonating with your target audience.
Guest posting can be leveraged for businesses across a wide range of industries, from small to medium-sized businesses (SMBs) to large brands. If you already have informational content on your website or are investing in an informational content strategy, guest post link-building is the ideal service for you.
In a shorter time we will add more strategies for our clients which is:
Unlinked Mention Link Building Services
At Stalinks will provide unparalleled unlinked mention link building services that help you harness the full potential of your brand mentions on the web. This powerful strategy involves reaching out to publishers who are already referencing your brand, but have not yet provided a backlink to your site.
By securing linked brand mentions, you can establish your brand's credibility and authority in your industry, while contextual links drive significant search improvements and increase your domain authority.
Our SEO Research team is highly skilled in identifying unlinked mention opportunities by conducting a thorough review of your brand mentions across the web. We then leverage our expertise to conduct personalized outreach to publishers and secure referring links to your domain.
Unlinked mention link building is an ideal strategy for clients with large, established brands who already have a strong online presence and many references across the web. This powerful technique can help you unlock new levels of success by turning existing brand mentions into valuable backlinks.
Partnering with Stalinks means that you'll have access to cutting-edge unlinked mention link building services that can transform your online presence.
Champaign Custom Link Building
Looking for a surefire way to skyrocket your business results? Look no further than custom link building campaigns! These services are uniquely tailored to drive maximum results for your business by utilizing a mix of powerful link building techniques.
Our team of experts will work tirelessly to design a custom backlink campaign that aligns perfectly with your business goals. With the full support of a dedicated project manager and personalized reports focused on your key performance indicators (KPIs), you'll be in good hands every step of the way.
No matter what size your business may be, our customized link building campaigns are the perfect solution to ensure you get the most out of your investment.
Broken Link Building Services
This powerful technique involves reaching out to websites that have broken links, and offering them a solution in the form of your own high-quality content. By doing so, you not only help to fix a broken link (which benefits the website owner), but you also earn a valuable backlink to your own site.
Broken link building is especially effective for clients with many linkable assets on their site. By repurposing existing content, you can offer publishers new resources that perfectly match their broken links, thereby increasing your brand authority and credibility across the web.
So if you're looking to improve your site's search engine rankings, broken link building is a powerful tool that you won't want to overlook. Contact our team today to learn more about how we can help you leverage this technique for maximum impact!
White Label Link Building
White label link building is a game-changer for agencies looking to boost their clients' SEO strategies. By seamlessly integrating our services into your existing programs, we can help you develop scalable link building strategies that deliver real results.
Our team is experienced in working with other agency service providers to ensure that link building is seamlessly integrated into broader client SEO programs. This approach not only saves you time and money, but also ensures that your clients get the best possible results.
At the same time, we never use black hat practices to achieve these results. All of the backlinks we earn for you are placed naturally, ensuring that they provide maximum ranking authority for the longest possible period of time.
We understand that link building can be time-consuming, which is why we offer affordable and streamlined options that fit perfectly with your existing client work. Our expertise and special agency prices can help you and your clients grow your businesses and achieve greater success than ever before.
So if you're ready to take your SEO strategies to the next level, contact us today to learn more about how our white label link building services can help you achieve your goals!
Measurement and Performance Analysis Report
At our company, we pride ourselves on our commitment to transparency and communication with our clients. We understand that trust and accountability are crucial components of successful partnerships, and we make it a priority to provide regular insights into performance analysis.
When you team up with one of our project managers, we work with you to establish a meeting cadence that suits your schedule and needs. We typically recommend starting with biweekly calls to discuss campaign progress and results, but we are always willing to adjust our schedule to accommodate your availability.
Our team provides monthly reports that highlight performance metrics that matter to you. We tailor our reporting to your goals and KPIs to ensure that we are tracking the metrics that are most important to your website's success. Additionally, every quarter, we take a step back to review your campaign and pivot our strategy as necessary to drive the best possible results for your website.
Overall, our focus on transparency, communication, and customized reporting ensures that our clients are always informed about the progress and success of their campaigns. Partnering with our team means you can trust that we have your best interests at heart and are committed to driving real results for your website.
Price of Service
If you're looking to increase your website's online visibility, link building is a key strategy to consider. By acquiring high-quality links from authoritative websites, you can improve your website's search engine rankings, drive traffic to your site, and establish your brand as a thought leader in your industry.
At our link building agency, we offer customized service plans tailored to your business's unique needs and budget. Our approach to strategy development prioritizes the most impactful services, so we can achieve results while staying within your budget.
Our team takes a fully hands-on approach to every step of the link building process, ensuring the best possible results and highest-quality links. We work with you to identify your goals, competitors, and industry to develop a customized plan that meets your needs.
With the support of a dedicated project manager, you'll have access to regular reporting and in-depth transparency into our process. We believe in a white-hat, manual approach to link building that ensures you're not at risk of exposing your site to manipulative tactics used by budget SEO service providers.
Link Building FAQ's
Does link building still work?
In brief, the answer is affirmative. Google's algorithms are continuously evolving to ensure that the content presented to users is pertinent to their search query. The assessment of a website's relevance by Google is influenced in part by the number and caliber of its backlinks.
Link building is among the numerous techniques employed in search engine optimization (SEO), as links serve as an indication to Google that a website is a valuable resource that deserves to be referenced. Consequently, websites with a greater number of backlinks generally achieve higher rankings.
What is the goal of link building?
Link building refers to the practice of obtaining hyperlinks from external websites to your own website. In the context of search engine optimization, the aim of link building is to enhance the ranking of a webpage by augmenting the quantity of top-notch inbound links.
Establishing links to webpages with little value can be incredibly challenging. However, if you begin with content that is genuinely valuable, informative, or share-worthy, link building becomes a more effortless undertaking.
What is link building vs backlinks?
Link building entails generating hyperlinks that direct to your website from external sources. This can be achieved through various means, such as directories, social media, guest blogging, or any other approach that secures links from other websites. Backlinks, on the other hand, are links originating from other websites that lead back to your website.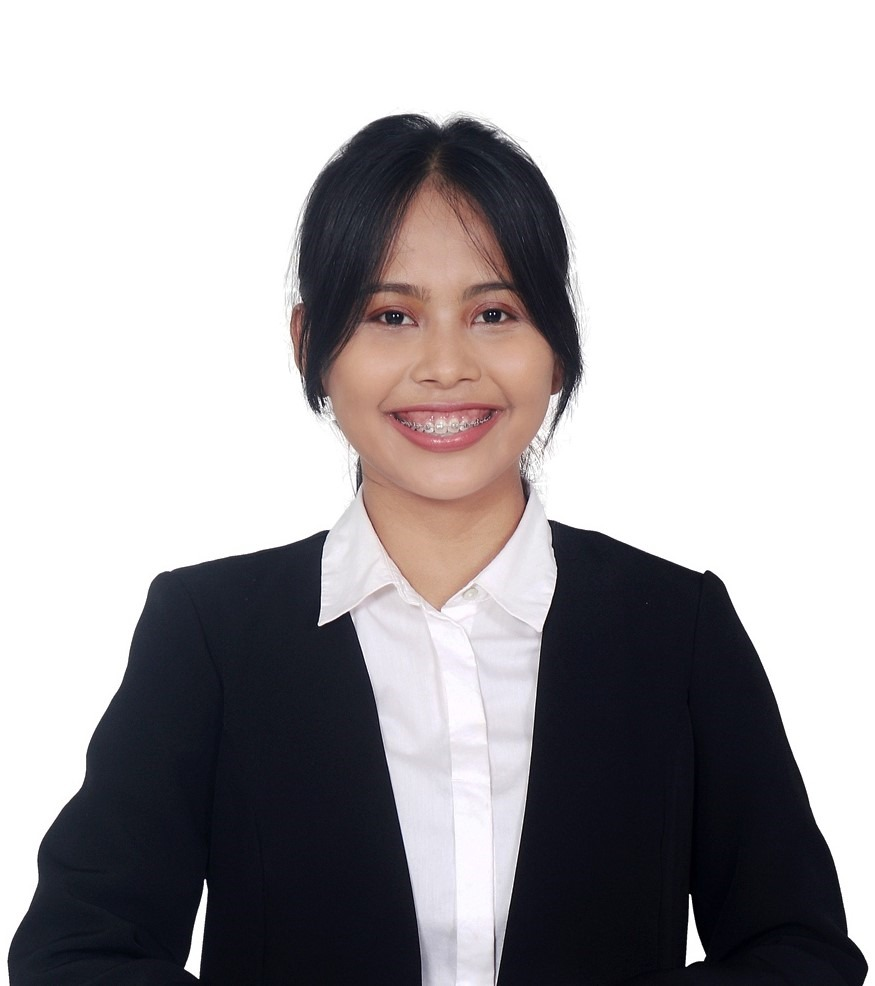 Peni is a graduate in Education Business and Management who possesses a strong passion for digital marketing, social media marketing, and business development. With a professional background in both the education technology and marketing agency industries, Peni offers valuable and practical insights within the SEO industry via Stalinks blog